Shed Removal
5 Star Junk Removal has the experience to safely carry out your shed removal!
Schedule Your Appointment!
BOOK ONLINE NOW
BOOK NOW
Instant Service Estimate
Tell Our Team What You Want Gone!
(404) 493-4974 It's Easy to Make an Appointment
Getting on our schedule is as easy as calling us or booking online! Courtesy Calls
When we're heading by, you'll receive a courtesy call from us as a heads-up. Upfront Quotes
We'll take a look at your shed and then prepare a no-obligations quote for your approval.
Hauling It All
After a safe teardown, our crew picks up the remnants of the shed and hauls it to the truck. Safety First
We make a safe plan for tearing down your shed to eliminate any risk of damages or injuries. Payments are Easy
At the end of your appointment, simply pay for the price you agreed to before.
Shed Removal Done Safely
Shed removal can be potentially dangerous work when done incorrectly. That's why it's imperative that you choose a professional team you can trust for any demolition job. The good news is that 5 Star Junk Removal has plenty of experience tearing down and hauling away structures both small and large, so you can count on us for the safe shed removal you need in Canton, Cumming, and more.
Why 5 Star?
Experienced. We have lots of demolition jobs under our belt and know how to do it right.
Prepared. We take a look at your shed and make a careful plan to bring it down safely.
Full-service. After tearing down the shed, we haul away the debris and put it in our truck.
Affordable. Once we're done, simply pay an agreeable price to settle up.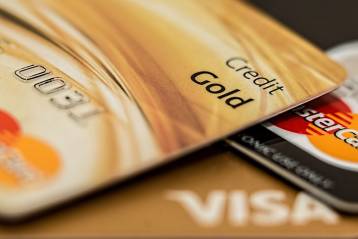 Cost of Shed Demolition
5 Star Junk Removal prices our junk removal services primarily according to volume. For most shed removal jobs, the same rules apply, so the space your shed takes up in our truck determines what you will pay.
More Pricing Info
Occasionally, extra-large structures may necessitate a nominal fee for extra labor.
We let you know the final price for the job ahead of time with our upfront quotes.
When you agree to this quote, the price is set in stone. No hidden fees, ever.
We work quickly yet carefully to make sure you get your money's worth!
Call Now, Schedule Shed Disposal!
Tired of keeping that dilapidated shed on your property? You might even want to get rid of that shed ASAP. Maybe there's a backyard gathering in the near future that you'd like to use the extra space for. In that case, you should take advantage of our same-day and next-day availability. It's the best choice for clients with urgent needs!
Get Your Appointment Today
Call us at

(404) 493-4974.

 We will happily guide you through the scheduling process over the phone. This includes giving you a no-cost estimate, a wide selection of appointment windows, and more.
Book online. You can choose from a wide array of appointment windows and fill in details about your shed removal needs using our website's online form. It's the easy option for computer users.
Get a 2-hour arrival window. No matter which way you choose to book your appointment, you'll receive a 2-hour arrival window that we are guaranteed to show up within. You can count on to us to make it on time!
Shed Removal Done Safely
5 Star Junk Removal makes safety a priority during demolition jobs. After all, the last thing you want to happen during your appointment is unnecessary damage to your property or even worse, injury. Fortunately, our team is fully insured, so you don't have to worry about liability. Moreover, we've got plenty of experience in removing sheds. In other words, we can do your appointment without a problem.
Don't try a dangerous demolition job as a do-it-yourself project! Not only is it excruciating work for a one-person team, but it's perilous work, too. Go straight to the experts and save yourself the trouble! We serve many cities, from Alpharetta and Marietta to Atlanta and more. See all of our service areas!
Instant Quote
Call Us Today!
Instant Quote
Call Us Today!
Learn More About Your Georgia Junk Removal Experts