Moving Junk Removal
5 Start Junk Removal makes moving easier by hauling away unwanted junk and trash!
Schedule Your Appointment!
BOOK ONLINE NOW
BOOK NOW
Instant Service Estimate
Tell Our Team What You Want Gone!
(404) 493-4974
How Moving Junk Removal Works Book an Appointment
You can schedule an appointment online anytime or by calling (404) 531-7983! Courtesy Calls
We won't leave you waiting around! You'll get a call when we're on our way! Upfront Pricing
Show us what needs to go and we'll give you a service quote at no cost or obligation!
Full-Service
You've got enough on your plate! Let our crew load up and haul away unwanted junk! Final Touches
Once we've loaded everything up, we'll check with you to make sure we got it all! Payments
Your final bill will match our initial quote. We accept cash, checks, and cards!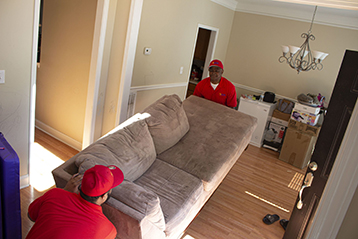 What We Do
We provide moving junk removal services in Metro Atlanta! Whether you're moving in, moving out, or somewhere in the middle of the process, you've got plenty on your plate. Let us take the stuff you don't need! Items we take include:
Appliances
Furniture
Hot Tubs
Yard Debris
Other Services
In addition to hauling away the clutter and mess during or after your move, we also do demolition! We tear down fences, decks, sheds, and more!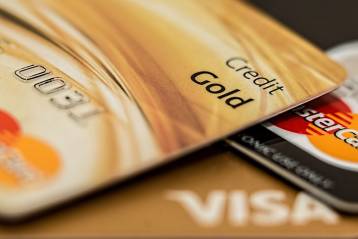 Fair Prices
5 Star Junk Removal offers the best prices of any junk movers in the Atlanta area!
No-Cost Quote. First, we'll take a look at what needs to go. Then we'll give you a quote to remove it!
Disposal Included. Our price not only covers labor and hauling, but it covers all recycling and disposal fees, too!
No Surprises. The final bill will have no surprises! What we quoted is what you'll pay. We promise!
Easy Payments. You can pay with cash, a check, or a card. Whatever works for you is good for us!
Scheduling Moving Trash Pickup
Moving comes with enough hassles! Getting rid of trash and junk shouldn't be one of them! We make the process simple for you and that starts with scheduling.
Book Now. Scheduling is easy when you use our online system! See what's available and claim your spot now!
Call (404) 531-7983. You can always get more information and schedule an appointment by speaking to one of our junk pros!
Atlanta Experts for Moving Junk Removal
If you're prepping for a move, then you're likely running into junk you don't want to take with you. On the other hand, if you've recently moved, you may need to get rid of packing supplies, boxes, and broken items. Let 5 Star Junk Removal come to your rescue!
Local. We're a local company that's based in the Atlanta area!
Family-Owned. Our family is committed to providing the best service around!
Professional. We've got the experience and determination to meet any junk removal needs you may have.
Fast. Same-day appointments are often available. Give us a call and say goodbye to that junk in no time!
Instant Quote
Call Us Today!
Instant Quote
Call Us Today!
Learn More About Your Georgia Junk Removal Experts