Schedule Your Appointment!
BOOK ONLINE NOW
BOOK NOW
Instant Service Estimate
Tell Our Team What You Want Gone!
(404) 493-4974
About Us
If you've heard of 5 Star Junk Removal, you're probably wondering where we got the name. Well, it's simple—we got it from the excellent service we provide all around the region! For every sort of job, in every service area, we go above and beyond to do things the right way.
Your Local Business
National chains and "big box" businesses don't put the work in like we do. That's because we're in touch with our community and we understand how important it is to provide it with the quality services they need. That includes your junk removal in Kennesaw, so look no further than us for what you need! We're ready to help you as soon as you reach out to us.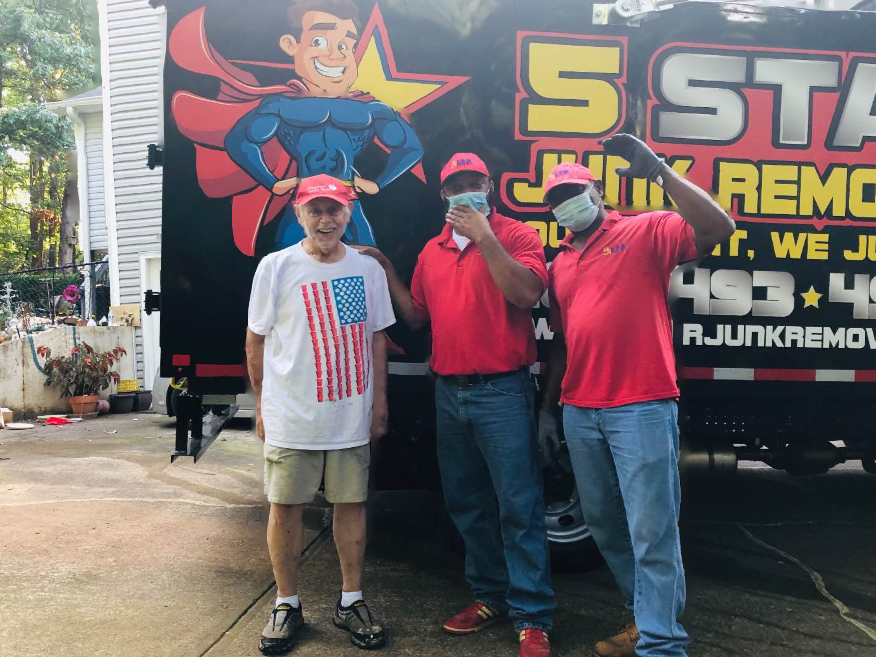 The Day of Your Appointment
With 5 Star Junk Removal on your side, Kennesaw junk removal couldn't be easier.
When you receive our courtesy call, you'll know that we're on our way to your home or business. 

You take us inside and show us the junk!
No matter what you've got for us, we're ready to calculate a final, in-person quote and pass it over to you.
Once you've accepted this quote, we'll be ready to begin our work.
That's it! Watch in amazement as we make your property shipshape.
Scheduling Your Kennesaw Junk Removal
Ready to get started? If so, pick up your phone and give us a call to connect with a 5 Star Junk Removal employee, or book online to remotely schedule an appointment that works for you. We're eager to get started! 
Pricing
An important factor of any junk removal job is pricing. With us, you'll not only get the best services in the business, but you'll get a reasonable price, too! By skipping unfair things like hidden fees and surprise charges, we keep our pricing straightforward and honest with you. Your junk removal in Kennesaw doesn't have to break the bank! So put those savings in the bank or take them to the Burnt Hickory Brewery. The choice is yours!
Instant Quote
Call Us Today!
Instant Quote
Call Us Today!
Learn More About Your Georgia Junk Removal Experts