Hoarder Cleanouts
5 Star Junk Removal offers professional hoarder cleanup services in Metro Atlanta.
Schedule Your Appointment!
BOOK ONLINE NOW
BOOK NOW
Instant Service Estimate
Tell Our Team What You Want Gone!
(404) 493-4974
How Hoarder Cleanouts Work Book an Appointment
Book your cleanout today using our online scheduling system or by calling our office. Courtesy Call
We'll give you a ring when we're headed your way so you'll know when to expect us! Upfront Pricing
After we've seen the hoard, then we'll provide you with a quote for the cleanout.
Full-Service
Our crew will do all gathering, moving, and lifting to remove unwanted items. Final Touches
We don't just get the big stuff. Our team will also sweep up and remove loose debris. Easy Payments
For your convenience, we accept cash, checks, and cards.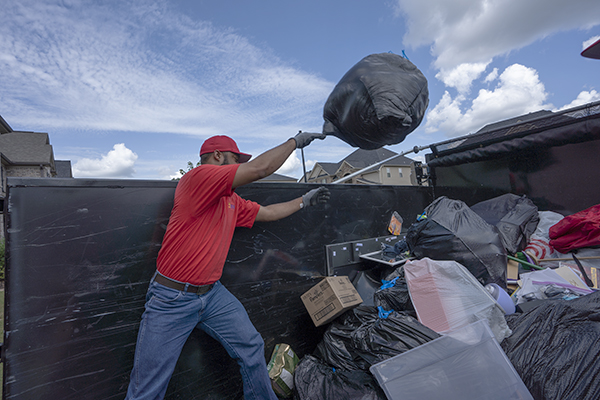 What We Do
5 Star Junk Removal has the professional junk removal experience to provide the best hoarder cleanouts in Metro Atlanta.
Jobs of All Sizes. We've got the staff, equipment, and trucks to clean out any hoard.
Efficiency. Our capable crew can clear out a hoard safely and efficiently.
Respectful. From beginning to end, we'll always treat you and your home with respect.
What We Take
When it comes to junk removal, we do it all! We can remove furniture, appliances, household items, general junk, and so much more!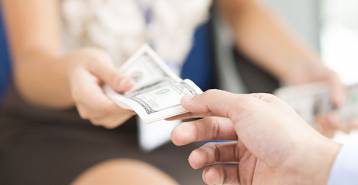 Fair Pricing
The cost of hiring a professional for hoarder junk removal is a concern for many. That's why 5 Star Junk Removal takes active steps to keep pricing upfront and honest.
Assessment. In order to give you the most accurate pricing for your hoarding junk removal, we will schedule a time to see the hoard and evaluate your cleanout needs.
Quote. Then we'll provide you with a service quote. Of course, this quote comes at no cost and you are never obligated for inquiring.
All-Inclusive. Our pricing covers everything. That means that all manhours, equipment, hauling, and disposal fees come at one fair price.
Final Bill. When we have completed your cleanout, we'll give you the final bill. It will match your initial quote and you can pay with cash, a check, or a card.
Book Today!
We're proud to offer our clients convenient service appointments that meet their needs. By offering a range of options, we're able to help our clients maintain timelines and meet deadlines for cleaning out hoards. Here's how you can schedule your appointment.
Book Now. Our online system makes it simple for you to schedule! It's available 24/7 for your convenience and makes reserving your appointment quick and easy!
Call (404) 900-3894. If you'd like to speak with a member of our team, then we'd be happy to take your call and assist you in finding the perfect appointment window.
Local Solutions for Hoarder Cleanouts in Metro Atlanta
5 Star Junk Removal is a locally-owned and operated business! We employ local residents and utilize Atlanta area resources to provide our clients with the best junk removal services!
Family Owned. We're a family business. Junk removal isn't just our job, it's our passion!
Community. From Canton to Atlanta and Kennesaw to Cumming, we're serving our community!
Service. Our top priority is providing professional hoarding cleanup to our Atlanta neighbors!
Affordable. We're local. That means we can keep our prices affordable for you!
Instant Quote
Call Us Today!
Instant Quote
Call Us Today!
Learn More About Your Georgia Junk Removal Experts