Schedule Your Appointment!
BOOK ONLINE NOW
BOOK NOW
Instant Service Estimate
Tell Our Team What You Want Gone!
(404) 493-4974
How Our Junk Removal Service Works Always Punctual
We're not far from you, and we're always paying attention to the clock. That way, we'll never be late to an appointment. After all, who wants to be kept waiting? Courtesy Calls
On the day of your appointment, you can expect a courtesy call from us. That way, we don't show up when you're busy. Besides, who wants to just be "dropped in" on, anyway? Ready to Work
What you'll like about our team is our professional appearances. With neat uniforms, smiles, and a passion for our work, our positive attitudes will shine through during your Milton junk removal.
Bigger Trucks
Our junk hauling trucks are larger than the competition, meaning we can take more in a single load than they can. For you, this means saved time and saved money. Can't complain with that! Tidying Up
We'll clean up the clutter in your home or business and leave it spotless when we're done. Anything you want gone, just point it out to us. We'll be very careful to not scuff the walls and floors, too. Payments
Our pricing model is fair and simplistic, unlike our competitors', who enjoy hidden fees and other tomfoolery. You may pass us with cash, check, or card—any of those will be fine.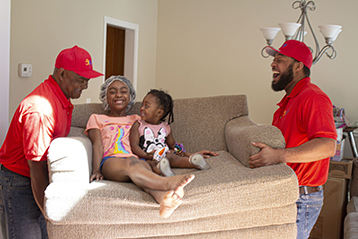 About Us
5 Star Junk Removal is your locally owned junk removal solution that's been operating in the area and providing top-rated services since Day 1. What we take ranges from regular junk and furniture to appliances and hot tubs. And, since we work in many service areas, it's a sure bet we can work for you if you're nearby. For junk removal in Milton, you can count on us showing up on time, in neat uniforms, and ready to work. We'll be excited to get to know you and make you another one of our satisfied customers! Call us or book online today!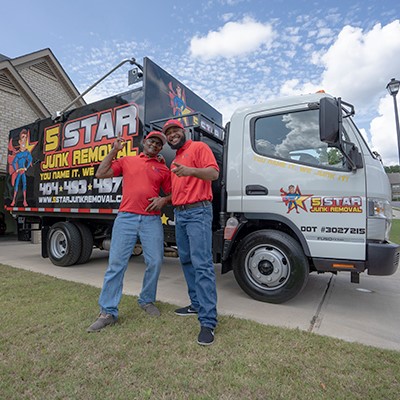 Pricing
Some businesses really aren't straightforward with how they price their jobs. In fact, it sometimes feels like they're trying to hide the ugly truth—that their services are grossly expensive. However, for your junk removal in Milton, we're transparent and upfront at every opportunity. In fact, we'll give you an over-the-phone cost estimate during our very first call.
Final, In-Person Quotes
Moreover, we give you a final, no-obligations quote right before we start working. That means you "lock in" the price before we even start. No surprise fees or upcharges later on. Just a fair, inexpensive price that's based on how much room the junk takes up in our truck.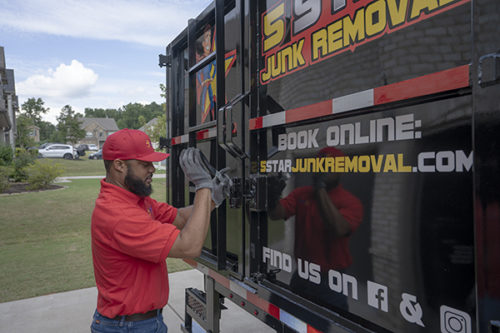 Recycling and Donating
As the headlines about our planet and environment get bleaker and bleaker, it's clearer than ever we have to do what we can to protect the Earth! But how can we accomplish this as a junk removal company? Simple—by reducing as much waste as possible. At 5 Star Junk Removal, this often means being extra vigilant about our recycling efforts. If anything can be recycled, you can count on us to cart it off to the local recycling center. And, by donating still-useful items to charities such as the NFCC Thrift Shop, lightly used belongings can get a second life in the hands of someone else.
Schedule Milton Junk Removal Today
Firstly, pick up your phone and

give us a call

to connect with one of our employees.

Next, we'll schedule your appointment together and give you a 2-hour arrival window.

Expect a courtesy call when we're en route to your home or business.

When we arrive, just show us the junk, and we'll calculate the final quote.

Lastly, accept the quote, and we'll start working on the job right away.
Instant Quote
Call Us Today!
Instant Quote
Call Us Today!
Learn More About Your Georgia Junk Removal Experts