Our Spring Cleaning Tips 2022
As winter comes to a close, the warm and exciting months draw near. Who can forget the excitement of spring? It's the perfect time to visit your friends and your family. Plus, thanks to vaccinations, it's more viable than ever to safely socialize with your loved ones without worrying about COVID-19 transmission. This means you should probably expect to do a little hosting yourself. However, there's another problem to consider beyond COVID-19. What is it? Uncleanliness! Before you consider hosting your friends and family, chances are, you'd like to make the place look nice for them. Learn how with 5 Star Junk Removal's handy dandy spring cleaning tips. As the Atlanta junk removal experts, we know the ins and outs of decluttering, and we're ready to share our knowledge with you.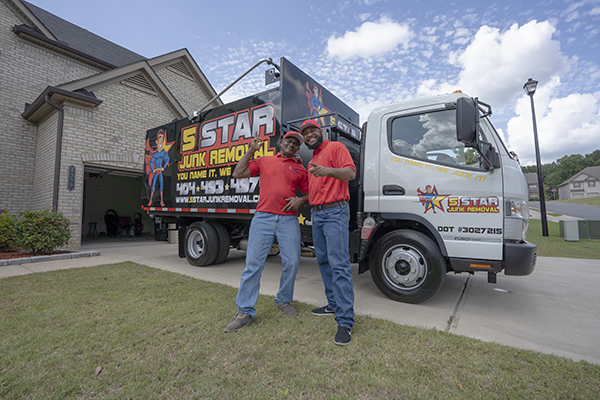 Clean Where You Normally Wouldn't
Spring cleaning is a great opportunity to keep your home clean, and this includes giving some extra care to spots you would normally overlook. Why? Because throughout the year, these spots cumulate dust, grime, and dirt, even if they are out of the way. After all, just because you don't get to them often doesn't mean the dust bunnies stay away too! Some tasks to consider include the following:
Cleaning the carpets. Check your rugs. You may find that there is a lot of dust and dirt underneath them. Take this opportunity to vacuum and mop to make the floor squeaky-clean. How about the rug itself? You might want to give it a wash or remove some unsightly blemishes using a heavy-duty stain remover.
Dusting high-up spaces. Do you have tall bookshelves or china cabinets that don't get a lot of love throughout the year? You might be surprised by how much dust has built up on the higher shelves. Use a cloth or a duster to clean up the debris. That way, you won't send dust flying everywhere next time you crack out the nice dishes.
Window washing. Your windows can get grimy, and they may not always be at the forefront of your mind. Grab a bottle of glass cleaner and wash those windows—and yes, that might include both sides. Got tall windows? Then consider breaking out a stepladder to make even the highest panes sparkle and shine.
Running the laundry. The spring cleaning season is a perfect time to wash those items you normally might forget about. Pillowcases, heavy coats, dog beds, couch covers, and similar items are all great examples of these. A good wash will get rid of the dirt so you can feel good about using them again. It's just a healthy habit in general!
Clean the garage. You might not have realized it, but the garage is the perfect place for clutter to accumulate throughout the year. Gardening tools, grills, car parts, boxes and bins of old belongings… if you're not careful, there won't be room for the garage soon enough! Consider our full-service garage cleanout services for extra help.
Deep-clean the bathroom. Nobody likes a dirty bathroom. However, if you don't stay on top of things, a bathroom can get nasty quick. We recommend deep-cleaning it from top to bottom. Mop the tile floor, scrub the toilet, and clean out the shower. Don't forget to give the mirror a good washing, too.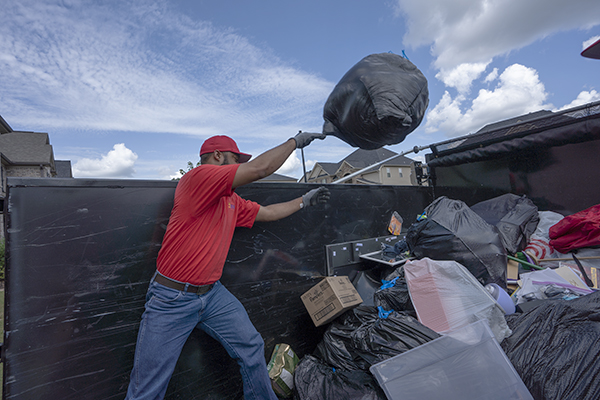 Professional Cleaning Services Can Help!
Obviously, there is a lot to consider when taking on spring cleaning. If your schedule is really busy, you might not get to clean as much as you would like. In these scenarios, you might want to turn to professional cleaning services. Many cleaning services will help you with all the points listed above—and more! That way, your house will be ready to entertain your guests, and everyone can have fun with a smile on their face. People will be sure to compliment the cleanliness of your home because a tidy house both looks and feels great!
A big part of spring cleaning is also getting rid of items you no longer need. Our junk removal services provide local clients with an easy way to part ways with these belongings. What's great about us is that we don't just dump all your junk into a landfill. We actually strive to donate as many of your goods as possible. Why? Because one man's trash is another man's treasure, and cleaning up your house shouldn't mean you have to dirty up the environment.
Happy cleaning and good luck!